ALDIS SIGNAL LAMP


Uno degli attrezzi più importanti per la regolazione del traffico aereo e marittimo negli anni 40' erano la lampada di segnalazione Aldis e la "pistola di luce". La maggior parte dei velivoli leggeri a quei tempi non era equipaggiato di impianto radiofonico, anche sulle torrette di controllo la radio ha fatto le sue prime apparizioni solo negli agli anni della seconda guerra mondiale. Il controllo di traffico dell'aereo senza radio si effettua con segnalazioni al velivolo di luci rosso, verde o bianco, segnali lunghi o lampeggianti. Fino agli anni 60 una gran parte dei velivoli e delle navi usavano normalmente questi metodi. Anche se la lampada di segnalazione è ancora oggi usata su tutte le torrette di controllo e molte navi in caso di guasti radiofonici, la pistola di luce è andato tristemente in disuso.




The stock tools-in-trade of the well-dressed Air Traffic Controller in the 1940s were the Aldis signalling lamp and the Very flare pistol (on desk). Most light aircraft in those days were not radio equipped and radio did not even make an appearance in Control Towers until the war years. Control of non-radio aerodrome traffic was effected by signalling to aircraft using red, green or white, steady or flashing lights. Alternatively, the flare pistol could be used to fire red or green flares. Until well into the 1960s non-radio light aircraft were still being routinely handled using these methods. Although the signalling lamp is still a feature of all Control Towers and many boat today for use in cases of radio failure, the flare pistol has sadly gone the way of the dodo.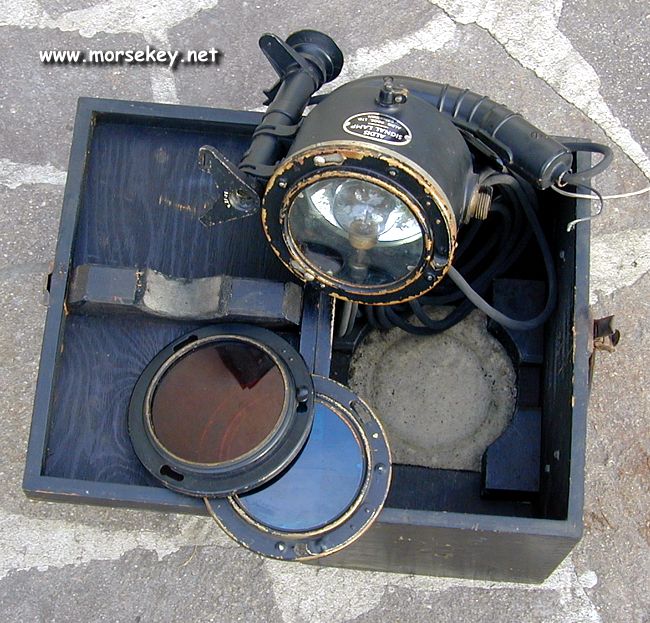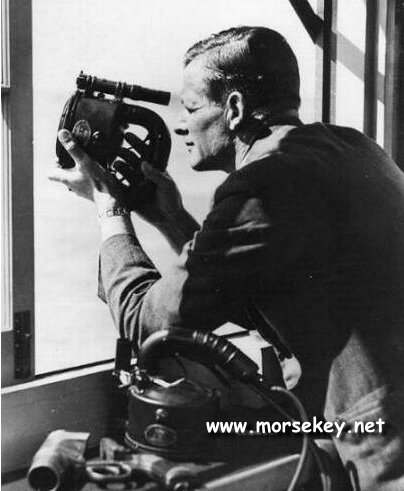 Si pensa che questa foto sia stata scattata nella torretta a Sydney verso la fine degli anni 40.
It is thought that this photo was taken in the Tower at Sydney in the late 1940s.