Swiss Army training telegraph key, circa 1930
Special thanks to Gregor Ulsamer, author of "Faszination Morsetasten" for info about this key:
"Standard key of the Swiss army, made by ZAG&Knobel (ZAG = Zellweger AG). It is a training key with junctions. This key was also made by E. Bischhofshausen in Bern (collection K5RW). Special troops of the Swiss army - Genietruppen - used morse trainings-sets made by ZAG&Knobel with a key, which was similar to the key made by ETW, but less expensive (lever and bock made of light metal, simple wooden socket made of beech, with built-in sockets for tube hum generator and lines to other trainees. I am sorry, I have no additional information on this key. I guess it is from the 1930s."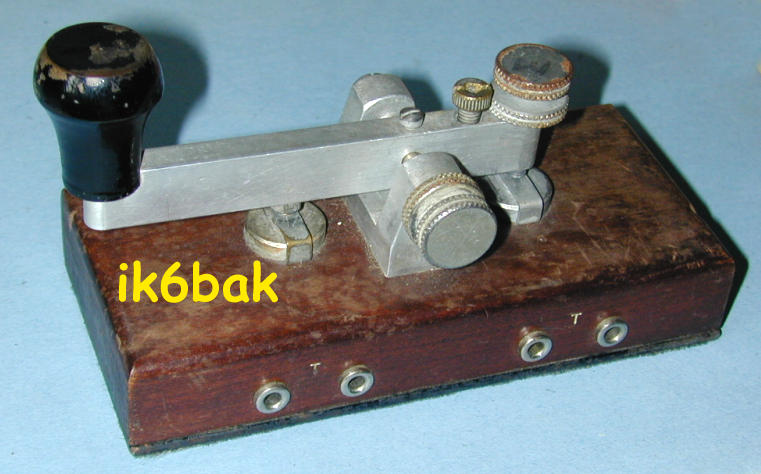 ---